Doodle Dog Hill is located in La Point, WI, on the western shore of Madeline Island. The lake views are amazing, the water is relaxing, and the sounds are soothing.
Doodle Dog Hill Kennel Building
Let's be honest. Our Doodle Dog Hill dogs are spoiled! And they should be! All our dogs take turns hanging out in our home, where the couch is their favorite spot! When they are not lounging on the couch, they live in a heated and cooled doggie condo with a large play yard overlooking Lake Superior.
Puppy Play Area
Before heading to their forever homes, our puppies enjoy time playing with their siblings in our play area.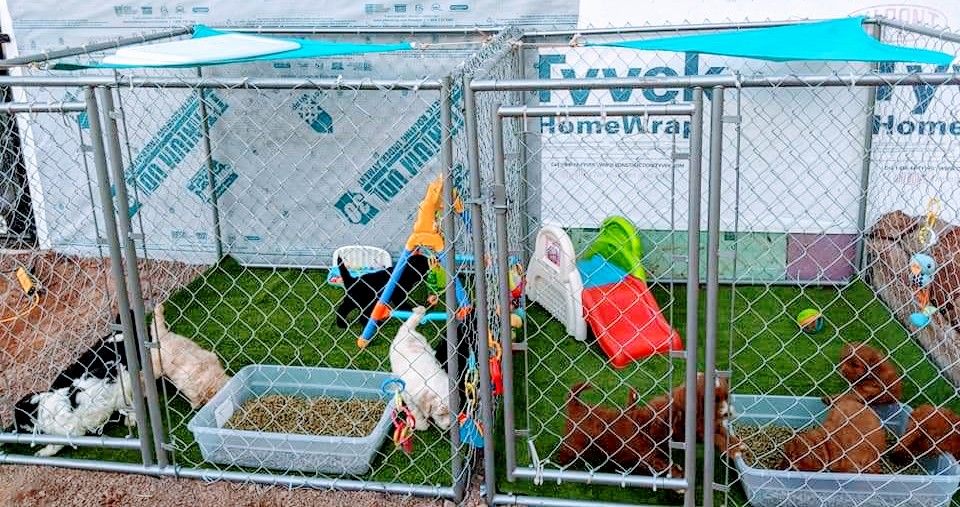 Click on the image below to watch the puppies playing!