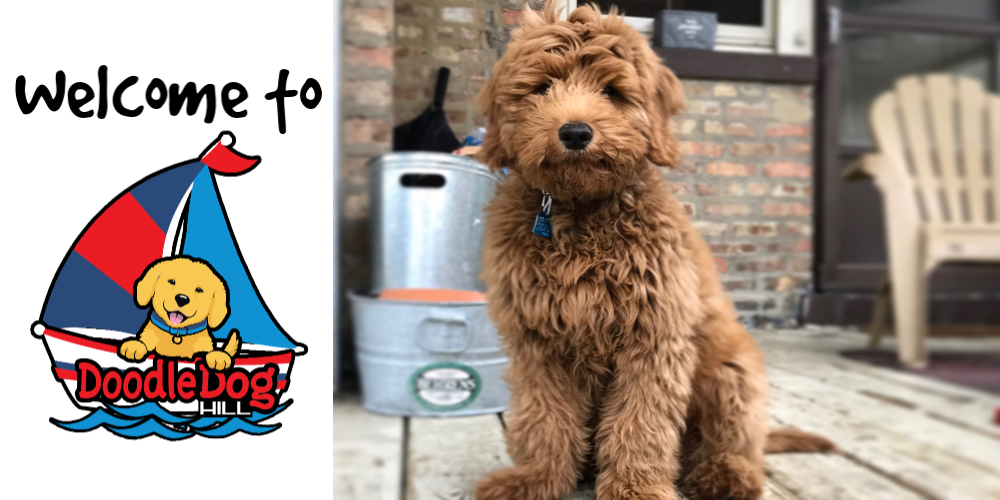 Welcome to Doodle Dog Hill, established in 2010 and located in beautiful Northern, Wisconsin!  We deliver anywhere in Wisconsin to your door or meet you at a bordering state. We also have delivery options outside of Wisconsin. We raise Mini Goldendoodles, Mini Bernedoodles, and Mini Sheepadoodles.
Our crazy home includes several wonderful golden retrievers, adorable and snuggly Bernese Mountain Dogs and bernedoodles, a  few rambunctious Old English Sheepdogs, and three adorable baby daddy miniature poodles. You can meet all of them on our Doodle Parents pages.
Doodle Dog Hill is a great place to raise a family especially by the lake where the views are amazing, the water relaxing, and the sounds soothing. It is a Destination Doodle Retreat!
We invite you to look around our website to meet our Goldendoodle parents, see our available puppies, and read about what others are saying about the puppies they have adopted into their homes.
The prices for our Doodles are as follows, regardless of gender or colors:
Mini Goldendoodles (both F1 and F1B) – $1800
Mini Bernedoodles – $2000
Mini Sheepadoodles – $1800
If you have any questions, we would love to hear from you!
We look forward to having you visit us soon!
~ Doodle Dog Hill LLC