Harley is a Moyen Parti Poodle. Moyen poodles are not standard size poodles (70 lbs) and they are not miniature poodles (10-15lbs), they are in between. Harley is around 30lbs. He has a very sweet and calm personality and will make an excellent future baby daddy. (His offspring will have spots.)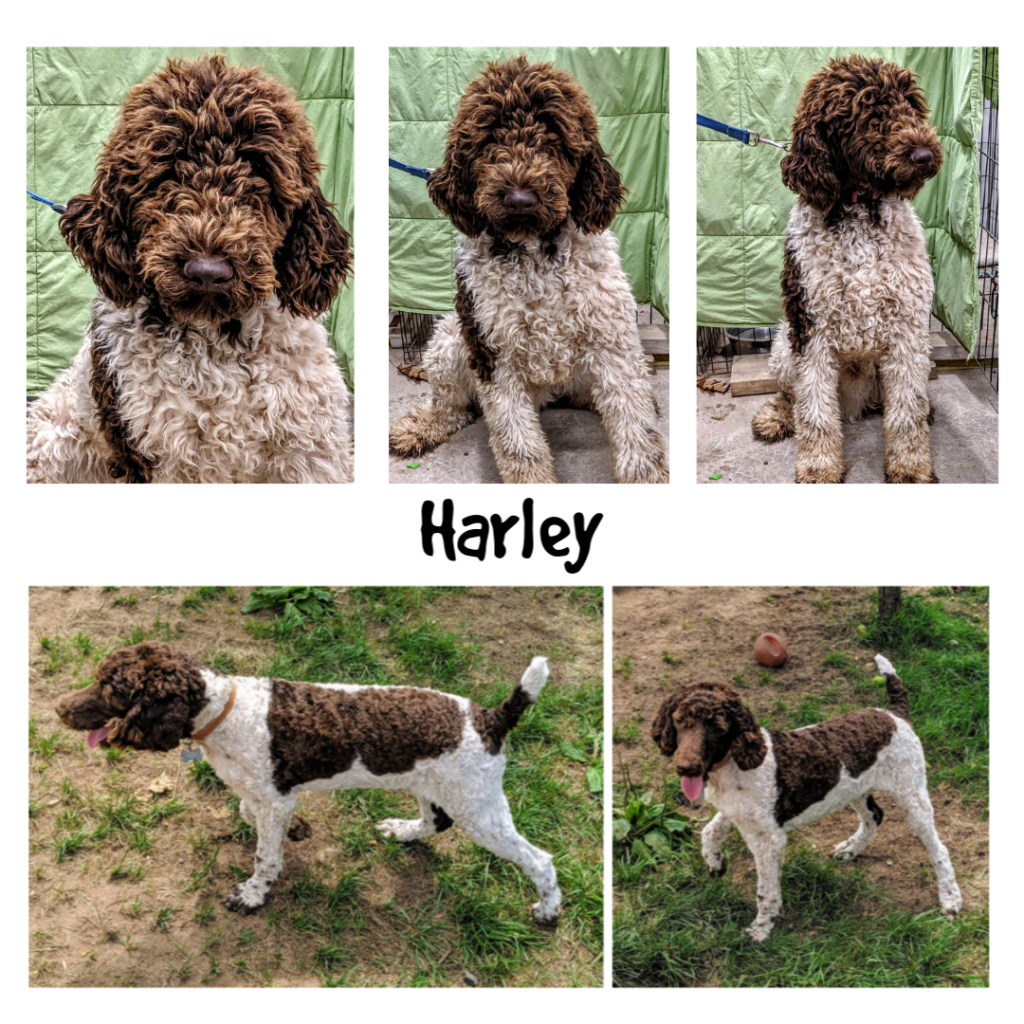 Brice is our beautiful Red Miniature Poodle. He has a beautiful personality to match. Gets along with all the golden girls and is very playful.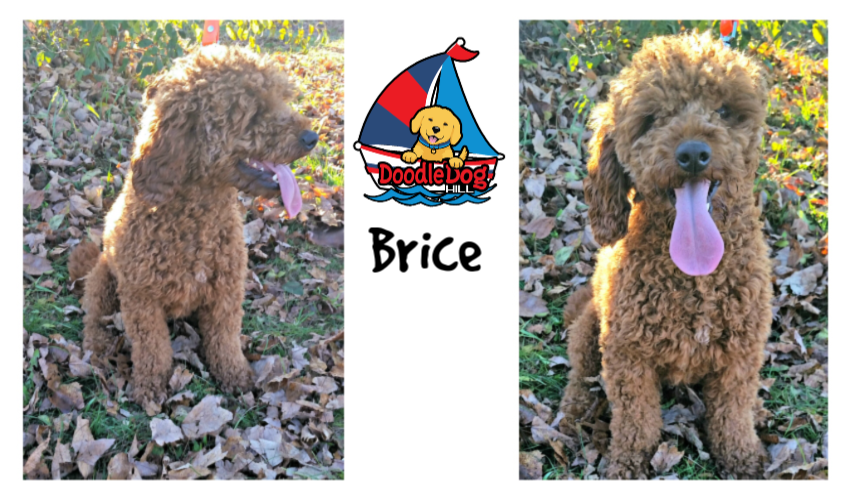 Boomer is a Moyen Miniature Poodle. He is 25lbs. Boomer is all boy! Into everything, fun to play with, and is just an awesome Poodle!