Harley is our newest addition to our Doodle Dog Hill family. He is a Moyen Parti Poodle. Harley has a very sweet and calm personality and will make an excellent future baby daddy. (His offspring will have spots.)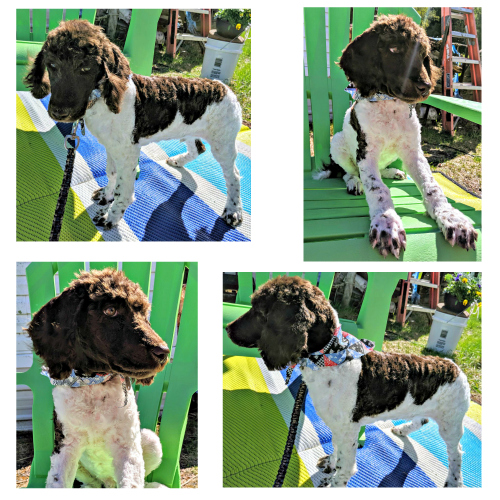 Lil Romeo is our adorable loving White Miniature Poodle. He is all boy and quite the rascal.  He thinks he is a BIG dog and likes to strut like he owns the yard and the house.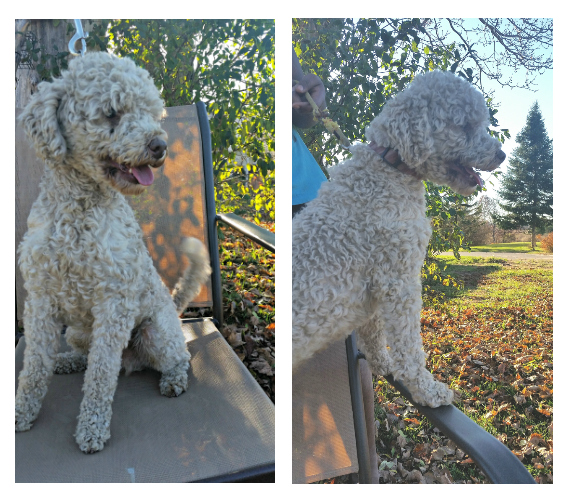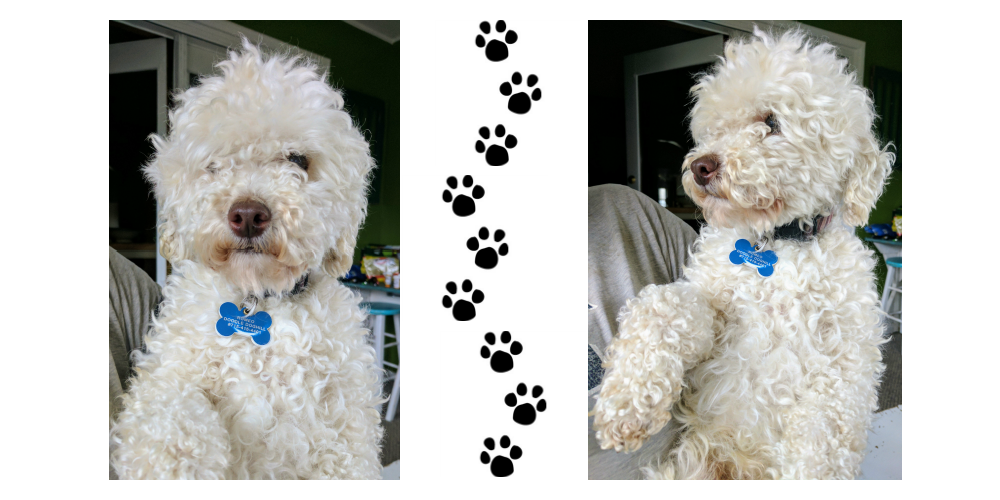 Brice is our beautiful Red Miniature Poodle. He has a beautiful personality to match. Gets along with all the golden girls and is very playful.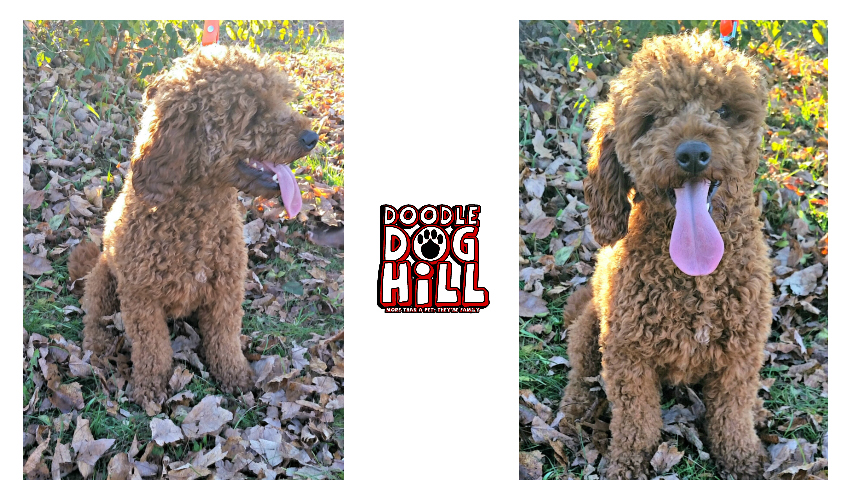 Boomer is a Moyen Miniature Poodle. He is 25lbs. Boomer is all boy! Into everything, fun to play with, and is just an awesome Poodle!