What do you get when you mix two of the most people-friendly, intelligent dog breeds, the Golden Retriever and the Poodle? You get the Goldendoodle, of course!
We LOVE Doodles! They are everyone's friend and devoted to their families. They remain sought-after family pets for many reasons, starting with their low-shedding/hypoallergenic coats, including their wonderful intelligence, eagerness to please, versatility and the health of their hybrid heritage, and not limited to the mellowness of their tempers. They are social dogs.
We have Goldendoodles in mini sizes (depending on what size poodle stud we use), in F1 (purebred mama Golden),  the product of the "All-American Family Dog", the Golden Retriever, and the Poodle.  They are smart incredibly loyal, are a breed with no ill genetic tendencies, and are naturally non-shedding dogs which are desirable for people who deal with allergies to dogs.
Doodle Dog Hill Golden Retrievers
Luci Lu is a beautiful White Golden Retriever with a personality to match. She is so sweet and loves kids and her other playmates in the yard especially her sister Dakota Sky. She also craves attention and likes to snuggle under your arm.
Dakota Sky is Luci Lu's sister and is the bashful one. She has a very gentle and docile spirit.

Daisy Sue is still a teenager at heart even though she is 3 years old. She shows it in her play and interaction. She consumes a lot of our love and attention and the kids are enjoying her energy.
Miss Joi is our Petite Golden retriever. She weighs 35 lbs. She is full of life so don't let her size fool you. We just love her heart and her size.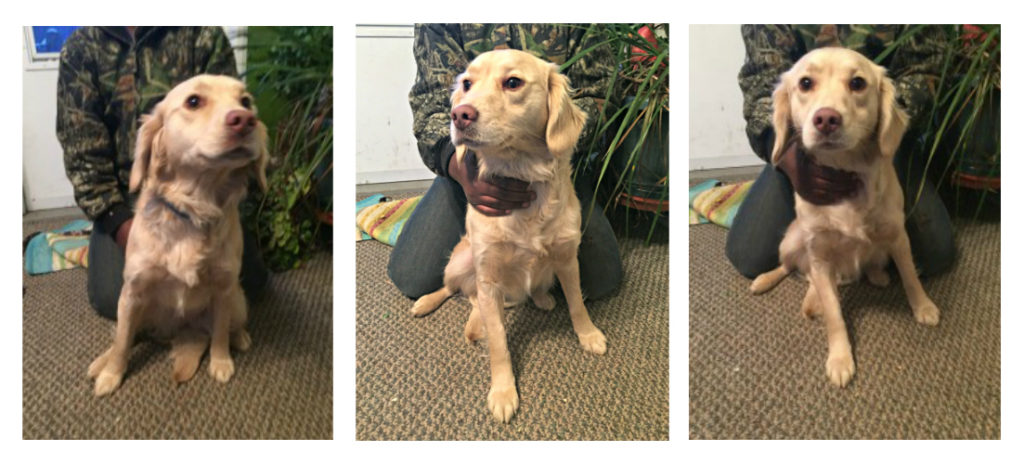 And then there is Dixie Rose. She is just simply too adorable. She is a big girl as she has the paws to prove it. We love her playful personality and spunk.