We currently own three adorable Mini Bernese Mountain Dogs named Sailor Breeze, Marina Skye, and Aribell Bree.
They are considered mini because they are a cross between an AKC purebred Bernese Mountain Dog and an AKC purebred King Charles Cavalier with the same color markings. They look and act just like our other Bernese Dogs. They are very calm and gentle-natured and will be around 40 pounds as adult Mini Bernese Mountain Dogs. Their Mini Bernedoodles puppies will grow to be 30-40 pounds. The colors will be black/white, black/rust, or black/white/rust.
Sailor Breeze is a very happy, roly-poly dog. We love her temperament. She is cooperative, playful, and tends to lead her sister.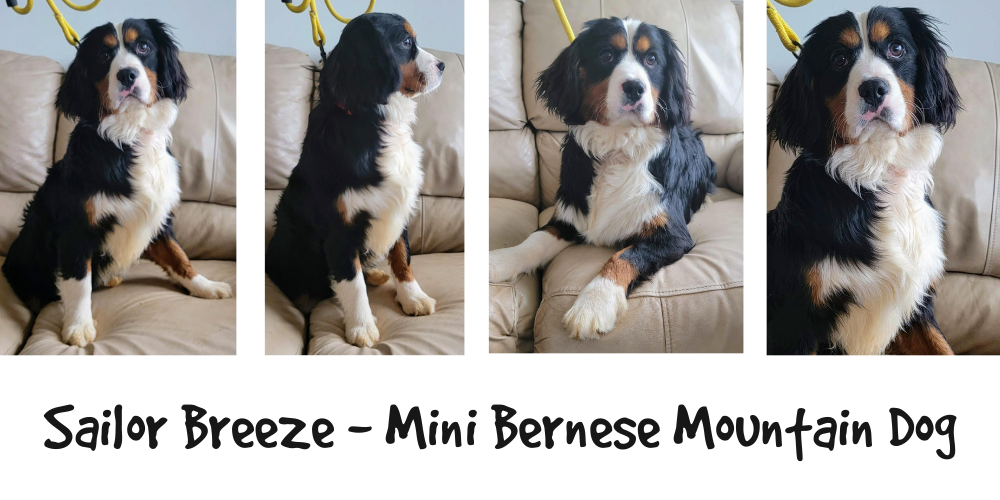 Marina Skye is slightly smaller than her sister and quieter. She is very gentle and is happy to get along with everyone. She is quite content.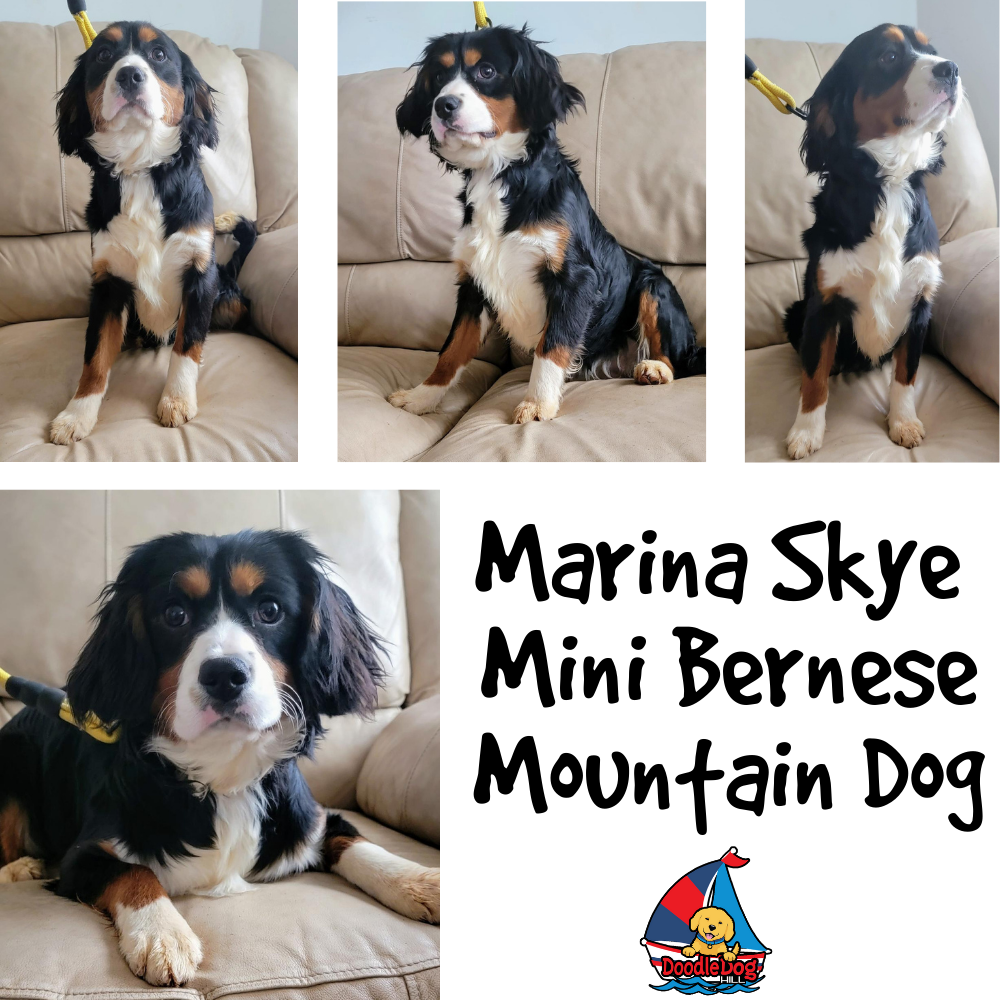 Aribell Bree is a 30-pound Mini Bernese Mountain dog. (She is actually a Mini Bernedoodle; however, she has an unfurnished look.) Aribell has all the wonderful attributes of the large Bernese Mountain dog in a smaller form. She loves to be with us and is very attentive to her surroundings.