A Mini Bernedoodle is a crossbreed dog involving a mini poodle and a Bernese Mountain Dog. The crossbreed is known for the hypoallergenic properties of its coat.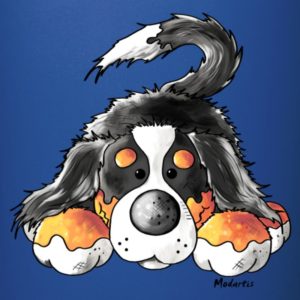 They are extremely smart, loyal, and good natured and love the outdoors. They make great family pets or therapy pets as they are so easy to socialize.
Our Mini Bernedoodles will grow 15-20″ tall and weigh between 25-49 lbs. Mini Bernedoodle coats are typically wavy and curly, which results in minimal shedding. Their coat colors range with the most common combinations being either black, black and brown, black and white, or black, white, and brown.
Doodle Dog Hill Bernese Mountain Dogs
This is our Nadia.  She is a very happy Bernese Mountain dog. Nadia joined our family this year, and she is a wonderful addition to our home. She gets along great with anyone and everyone. There isn't anyone she doesn't like.
Luna Mae
is a new addition to our Doodle Dog Hill family. She is currently 4 months old and a laughable, funny teddy bear of a puppy. It will be a few years before she will be a mamma to Mini Bernedoodle puppies, so in the meantime, she is having fun playing with every dog, cat, doodle puppy, and person that is here!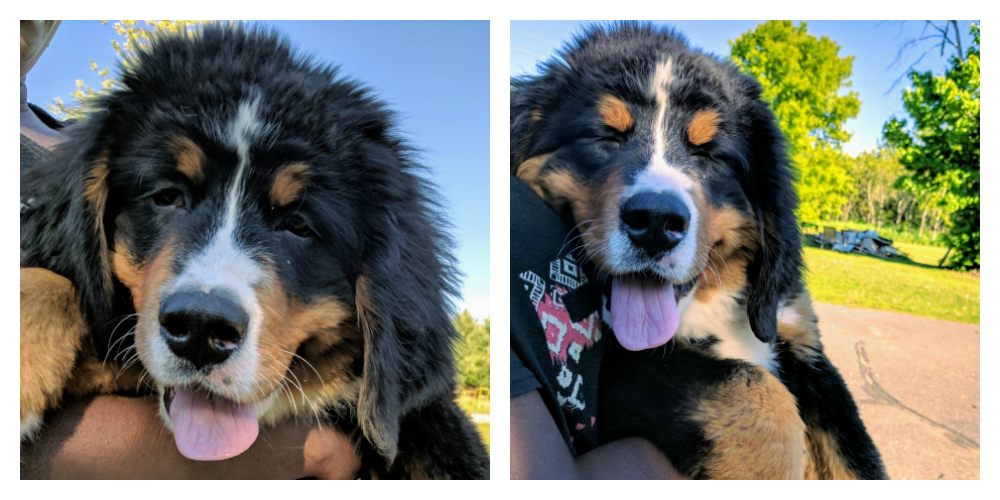 Recent photos of Luna Mae (8/26/17):