Mini Aussiedoodles
We are excited to share that our Annie had her Mini Aussiedoodle litter – June 2017!  Annie is a Petite Australian Shepard and the daddy is Brice who is a Red Mini Poodle. The puppies are a gorgeous deep red and white color. All puppies went home to their forever families. Next litter will be in Summer 2018.
The best way to ensure you the mini doodle of your dreams is to get on our expectant/waiting family list. We can't always guarantee the ideal timing of your mini doodle baby as we work with mother nature, but we CAN guarantee you will receive the mini doodle you are looking for if you're patient.
If you are interested in one of our Mini Aussiedoodles Puppies, click on the link to our application page.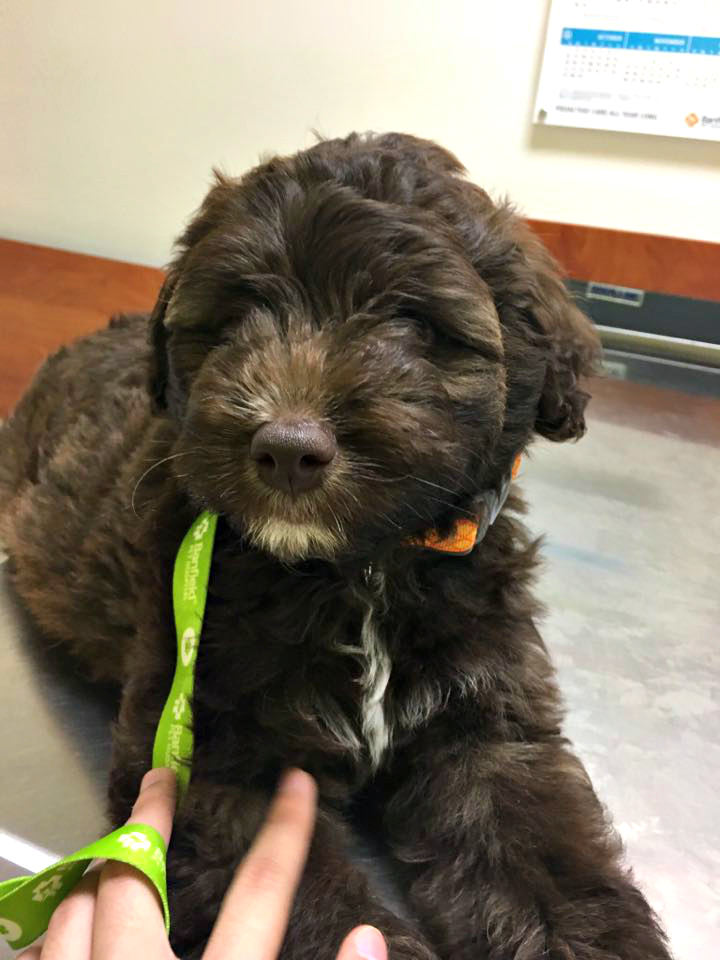 Here is a sample picture of what the Mini Aussiedoodle puppies will look like as an adult dog.