Mini Aussiedoodles
We are excited to share that our Annie had her Mini Aussiedoodle litter – June 2017!  Annie is a Petite Australian Shepard and the daddy is Brice who is a Red Mini Poodle. The puppies are a gorgeous deep red and white color. All puppies went home to their forever families. Next litter will be in Summer 2018.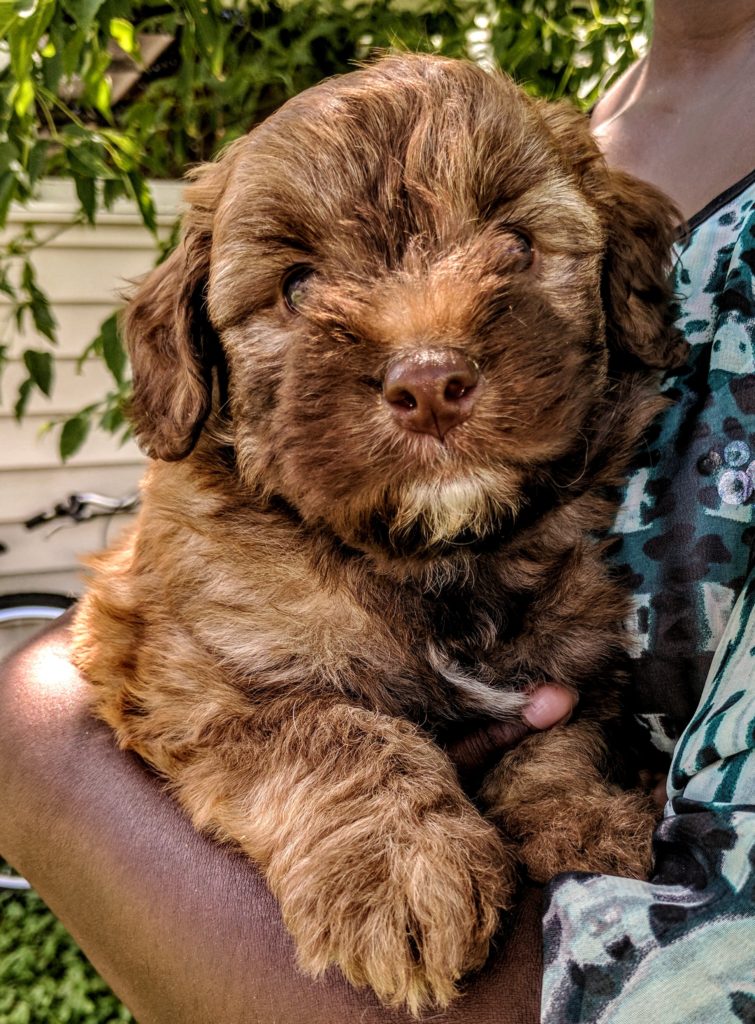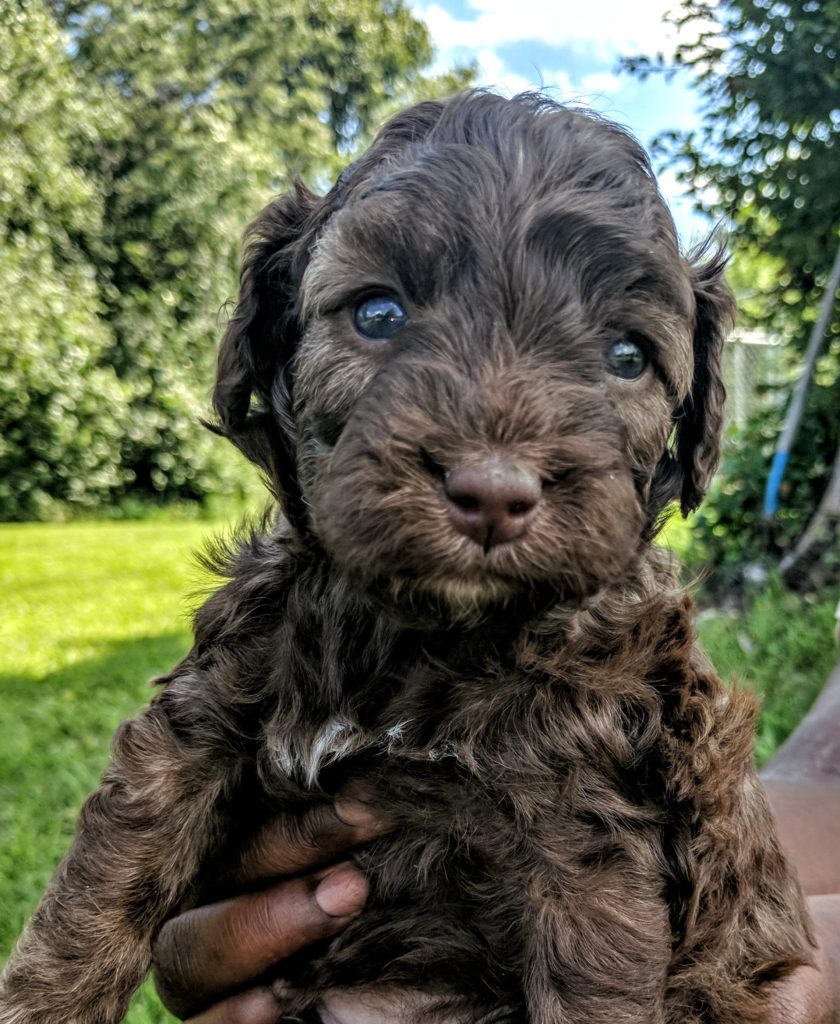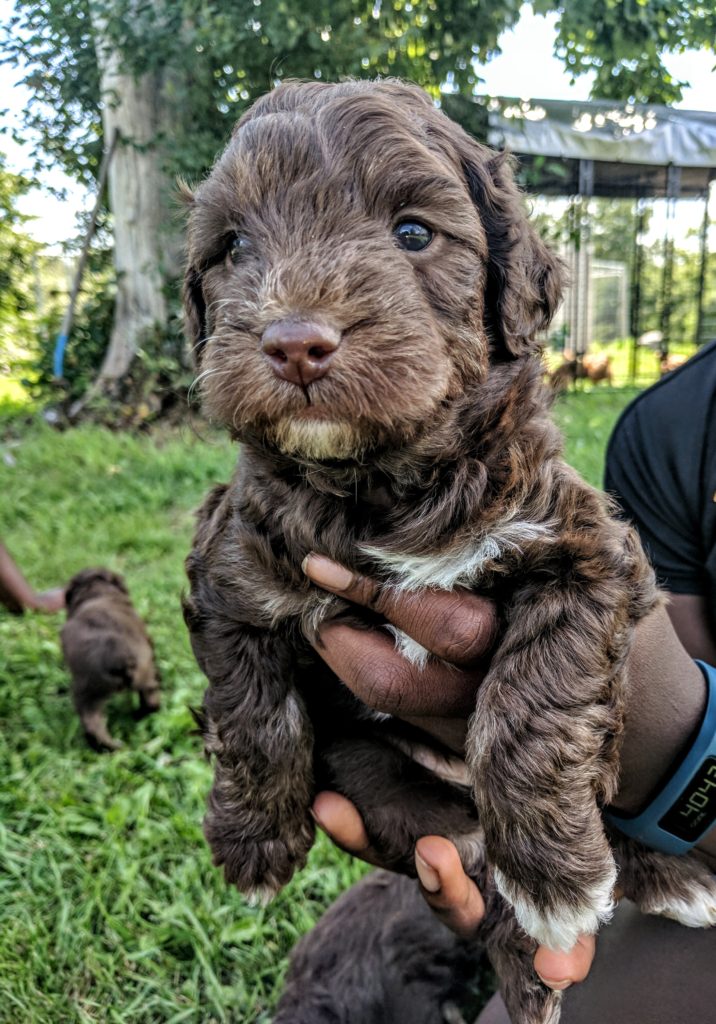 Here is a picture of Cola, at six weeks!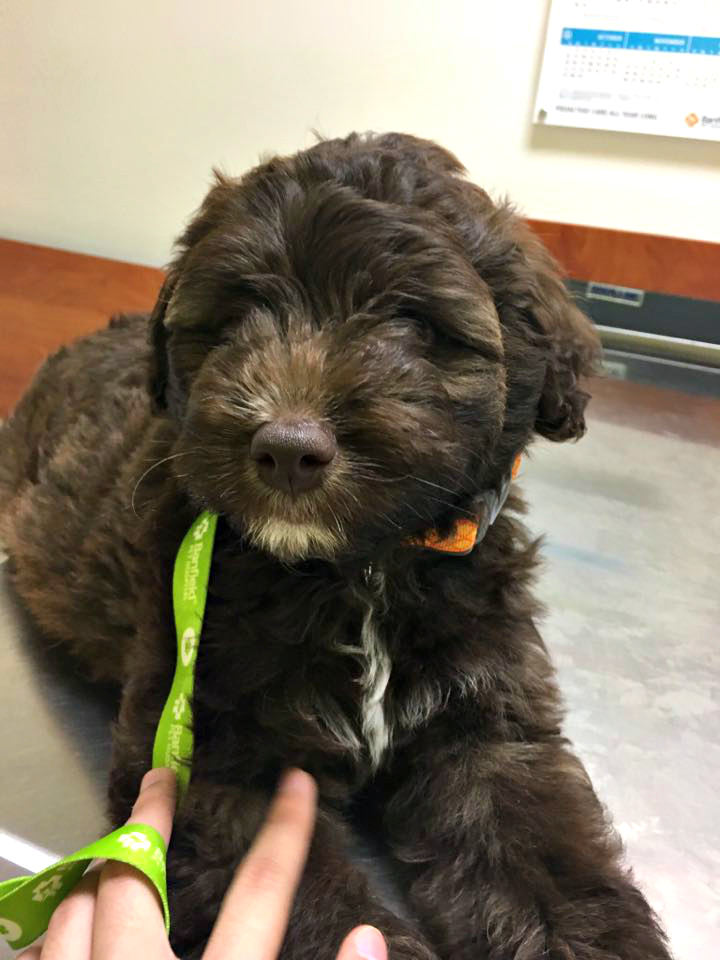 Here is a sample picture of what the Mini Aussiedoodle puppies will look like as an adult dog.